Welcome to the North Shore Business Forum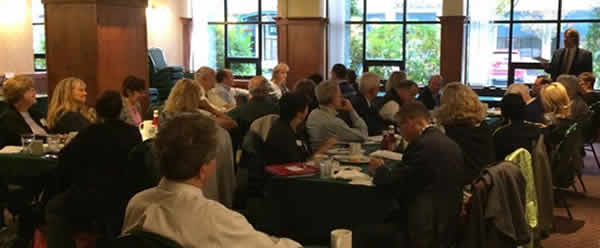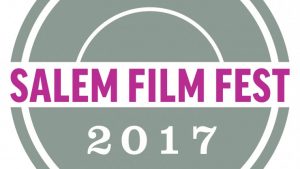 Upcoming Program
Friday
February 17, 2017
Paul Van Ness finesses success with the Salem Film Fest
Building History in a Historical City with a memorable event
A businessman and filmmaker, Van Ness is well known especially on the North Shore as being the co-founder of CinemaSalem and the Salem Film Fest. He has produced documentaries chronicling the culture and history that epitomizes Salem. A graduate of Gordon College, Van Ness started as an independent filmmaker before opening CinemaSalem. In light of the fact that Hollywood mandated a modification in film development and part of its decision to "go digital' the industry called for brand-new formatting in projecting its high tech films. Lacking the $60,000 for the necessary equipment, Van Ness embarked on a highly successful "crowd funding" campaign that locals embraced whole heartedly and surpassed its funding goal even though it was during the Christmas season and a threatening economy. Van Ness has continued to ignite interest and support for CinemaSalem, the Salem Film Fest along with the renovation and revitalization of the Cabot Street Cinema Theater in Beverly.
The North Shore Business Forum, Inc. (NSBF) is a group of small business owners from Boston's North Shore who meet on the first and third Friday of each month for informal lectures given by business owners on a wide variety of topics. Members give a 30-second introduction of their business at each meeting. All business owners are welcome: future, past, profitable, experienced or beginning. Meetings are from 7:30 to 8:30 a.m. (registration starts at 7:15) at Acapulcos, 900 Cummings Center, Beverly, MA. The $10.00 admission fee includes a breakfast buffet. No pre-registration necessary.
Contact: Brett Kirkpatrick, NSBF President, 978-239-6335, Email: events@nsbforum.org.
The "Meeting After the Meeting" Returns!
The North Shore Business Forum is re-instituting the concept of having members share their expertise with other members on an informal basis, in brief, no-cost sessions after its Friday morning networking meetings.
If you are an NSBF member with an interest in offering your own "Meeting After the Meeting" session in the future, please see NSBF President Brett Kirkpatrick at one of our meetings, or email him at events@nsbforum.org .
**  WEATHER-RELATED CANCELLATIONS  **
If the Beverly, MA public school system announces a "no school" snow day on one of our scheduled Fridays, then the NSBF meeting for that day will be cancelled. Check the NSBF Facebook page for updates as well. (See our "About NSBF" page for more information.)