Welcome to the North Shore Business Forum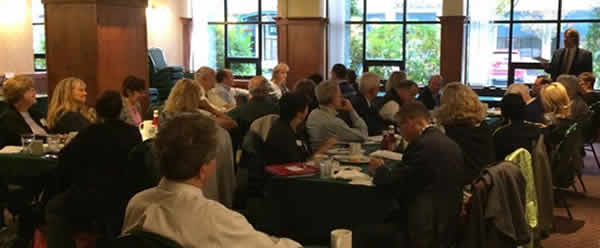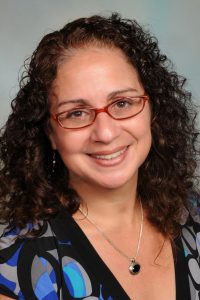 Upcoming Program
Friday
September 29, 2017
 
Stop Thief!
Protecting your Identity!
Identity theft is the fastest growing crime in the world today. Statistics vary: from 1 in 8 are victims of this crime, to 1 out of 3 predicted in the next 12-18 months, to one every second.  Recently, Equifax suffered a massive breach, impacting potentially over 143 million Americans, 44% of the population.
Julie Gershon…
presents an educational seminar explaining identity theft basics, how they happen, how you can be more proactive, what signs might indicate you have become a victim, what to look for in a consumer market solution, and more.
Due to the continually growing crime of identity theft, Julie has become very involved in educating consumers through Identity Theft Awareness Seminars.
Ms. Gershon is a Phi Beta Kappa graduate with a B.A. in Legal Studies and a Minor in Criminal Justice Studies from the University of Massachusetts in Amherst.  She has worked in the legal industry for over 25 years. She can be reached at 978-658-4235 (direct) or 800-320-3220.   gershons3j@cs.com; www.UniqueBenefitsGroup.com or www.OnlyOneMe.com
************************************************************************************************************************************************************
The Forum welcomes hearing your suggestions for dynamic speakers you may know or have heard, as well as topics you are interested in learning more about. 

The North Shore Business Forum, Inc. (NSBF) is a group of small business owners from Boston's North Shore who meet on the first and third Friday of each month for informal lectures given by business owners on a wide variety of topics. Members give a 30-second introduction of their business at each meeting. All business owners are welcome: future, past, profitable, experienced or beginning. Meetings are from 7:30 to 8:30 a.m. (registration starts at 7:15) at Acapulcos, 900 Cummings Center, Beverly, MA. The $10.00 admission fee includes a breakfast buffet. No pre-registration necessary

.
Contact: Brett Kirkpatrick, NSBF President, 978-239-6335, Email: events@nsbforum.org.
The "Meeting After the Meeting" Returns!
The North Shore Business Forum is re-instituting the concept of having members share their expertise with other members on an informal basis, in brief, no-cost sessions after its Friday morning networking meetings.
If you are an NSBF member with an interest in offering your own "Meeting After the Meeting" session in the future, please see NSBF President Brett Kirkpatrick at one of our meetings, or email him at events@nsbforum.org .
**  WEATHER-RELATED CANCELLATIONS  **
If the Beverly, MA public school system announces a "no school" snow day on one of our scheduled Fridays, then the NSBF meeting for that day will be cancelled. Check the NSBF Facebook page for updates as well. (See our "About NSBF" page for more information.)