Welcome to the North Shore Business Forum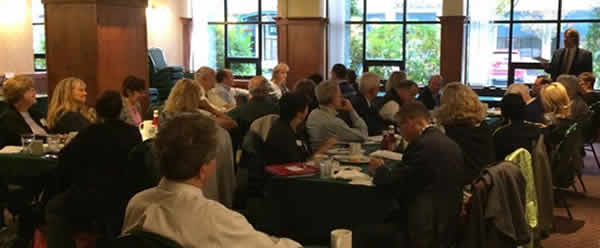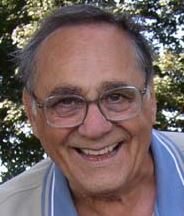 Upcoming Program
Friday
June 16, 2017
The ART of PMA
POSITIVE MENTAL ATTITUDE
No matter what your business is, we all need to be able to sell ourselves, our product or our skills.
Learn how to mold your attitude to support your road to success.
 Tony DiIanni
We will first see a presentation about this successful method and then Tony will be available for questions.
All attendees will receive a copy of Tony's booklet: "I feel Happy, I feel Healthy, I feel Terrific!"
WW2 veteran, Tony enlisted at 17 straight out of High School and started his career as a. navy medic also known as a pharmacist mate.  He worked for Chicago based "Combined Insurance Company of America" for 37 years. The company's president, Clement Stone, instilled the importance of PMA, Positive Mental Attitude and later teamed up with Napoleon Hill to author Success Through a Positive Mental Attitude.  Tony was a successful scholar of the method and traveled five of those years to many states as well as to the United Kingdom to teach sales representatives in the art of PMA, a Positive Mental Attitude. The sales people canvassed door to door in businesses on straight commission, and without PMA, it is difficult to deal with the rejection.
After retirement from the insurance business,Tony started a water filter business, which he continued for 27 years and only recently passed the company to his nephew.
Tony started singing in a church choir at age nine. He has sung in Saint John the Evangelist choir for 57 years, in the Northshoremen barbershop chorus for 58 years. and 9 years in the Virtuous Voices of Beverly. His hobbies included carpentry, and cabinet building, plus building grandfather and grandmother clocks.
He is only 90 years old and living proof of the success of maintaining a Positive Mental Attitude
     The North Shore Business Forum, Inc. (NSBF) is a group of small business owners from Boston's North Shore who meet on the first and third Friday of each month for informal lectures given by business owners on a wide variety of topics. Members give a 30-second introduction of their business at each meeting. All business owners are welcome: future, past, profitable, experienced or beginning. Meetings are from 7:30 to 8:30 a.m. (registration starts at 7:15) at Acapulcos, 900 Cummings Center, Beverly, MA. The $10.00 admission fee includes a breakfast buffet. No pre-registration necessary
.
Contact: Brett Kirkpatrick, NSBF President, 978-239-6335, Email: events@nsbforum.org.
The "Meeting After the Meeting" Returns!
The North Shore Business Forum is re-instituting the concept of having members share their expertise with other members on an informal basis, in brief, no-cost sessions after its Friday morning networking meetings.
If you are an NSBF member with an interest in offering your own "Meeting After the Meeting" session in the future, please see NSBF President Brett Kirkpatrick at one of our meetings, or email him at events@nsbforum.org .
**  WEATHER-RELATED CANCELLATIONS  **
If the Beverly, MA public school system announces a "no school" snow day on one of our scheduled Fridays, then the NSBF meeting for that day will be cancelled. Check the NSBF Facebook page for updates as well. (See our "About NSBF" page for more information.)