Welcome to the North Shore Business Forum
Upcoming Program
Friday
June 21, 2019
Patio Networking and Business-Book Party
Presented by
Iris Weaver and Tony Toledo
Their Best Business Books as shared by Tony Toledo and Iris Weaver.   These favorite business books might just contain the spark that sets your earning on fire.  These business books are full of ideas, marketing tips, and business scenarios. There will be a business book bibliography handed out so you can plan your self appointed summer business reading class. And don't worry – there won't be a quiz.  There will be much support and cheering for each other. 
Tony Toledo has told stories to pay his rent since 1990. He has devoured every business book that rings true to him.  Tony has been awarded many Local Cultural Council grants even though he has ants in his pants. Tony is 61 years old but reads at a 73 year old level. Tony even bought his massive one tenth of an acre estate in Beverly with his storytelling.  He has just enough room for his books, his bicycle and his basil.
Tony Toledo                  https://www.tonytoledo.com/                 978-921-4628
Iris Weaver is a Shamanic Herbalist and Foraging Instructor, who started her business 25 years ago because she knew if she  waited until she knew enough it would never happen. She has learned about business the way she has learned about herbalism and gardening–from experience, mistakes, and always helpful experts and fellow practitioners. She lives among the plants on the North Shore and teaches about making and using plant medicine, foraging for wild foods, and talking with some of the wisest beings she knows–the plants.
Iris Weaver                                       irisweaver.com                             617-773-5809
  7:30 – 8:30 am.  Come early and stay late.
Hope you can put it on your Calendar.
*****************************************************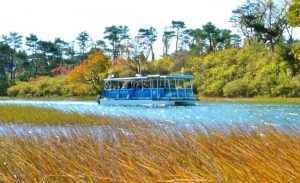 Our Essex River Cruise is coming up on July 12. Limited Tickets available via Eventbrite -OR- mailing a check to Lark Bolduc 104 High St. Danvers MA -OR- pay at our patio meeting on June 21. $25 includes Breakfast and a 1.5 hour ride.On the dock at 7:15 for 7:30am departure.
  The North Shore Business Forum, Inc. (NSBF) is a group of small business owners from Boston's North Shore who meet on the first and third Friday of each month for informal lectures given by business owners on a wide variety of topics. Members give a 30-second introduction of their business at each meeting. All business owners are welcome: future, past, profitable, experienced or beginning. Meetings are from 7:30 to 8:30 a.m. (registration starts at 7:15 –  includes a hot breakfast) at Acapulcos, 900 Cummings Center, Beverly, MA.
Contact: Mark Beckley, NSBF President, (781) 454-9612, Email: events@nsbforum.org
************************************************************************************************************************************************************
The Forum welcomes hearing your suggestions for dynamic speakers you may know or have heard, as well as topics you are interested in learning more about. 
The North Shore Business Forum is re-instituting the concept of having members share their expertise with other members on an informal basis, in brief, no-cost sessions after its Friday morning networking meetings.
If you are an NSBF member with an interest in offering your own "Meeting After the Meeting" session in the future, please see NSBF President Brett Kirkpatrick at one of our meetings, or email him at events@nsbforum.org .
**  WEATHER-RELATED CANCELLATIONS  **
If the Beverly, MA public school system announces a "no school" snow day on one of our scheduled Fridays, then the NSBF meeting for that day will be cancelled. Check the NSBF Facebook page for updates as well. (See our "About NSBF" page for more information.)