Welcome to the North Shore Business Forum
Upcoming Program
Friday
January 18, 2019
GET PUBLISHED: Our Panel of Authors as Experts
Kate Victory Hannisian of Blue Pencil Consulting moderates this panel of local authors including books she mid-wifed from concept to published.
Cami Baker, Mingle to Millions
Mark Beckley, Bye-Bye, Computer Guy!
Dr. George Beilin, How To Reduce Your Chronic Pain
Dyan deNapoli, The Great Penguin Rescue
Cathy Draper. How The Math Gets Done
John King. The Compass Approach
Robert Lutts.  Winding The Stem
John McDougall. Web Marketing on All Cylinders
Crocker Snow Jr. Nantaska
Authors will be available for autographs and book sales. A portion of sale will be donated to ReadBoston – a comprehensive early childhood reading program.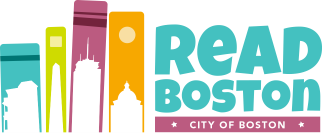 And plan to stay for an extra hour at our "Meeting after the Meeting" with Cami Baker.
 7:30 – 8:30 am.  Come early and stay late.
Hope you can put it on your Calendar.
"Meeting After the Meeting"
Cami Baker
Exciting Bonus!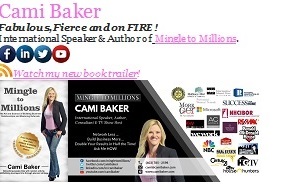 On Friday, after the author panel, please schedule yourselves to stay for one hour extra (8:45 – 9:45am) as our own Cami Baker shares ways that we can not only DOUBLE our group attendance, but also Double our individual business results!
Cami has become America's Authority on the Cause Marketing Movement, and long before that as the author of Mingle to Millions she has been an expert in building business relationships, networking and inviting to events. Everytime Cami speaks at our meeting, and any other, she always has more guests than the members of the group.  She will be sharing strategy on how we can grow the group, have excitement and energy at our events, be even more professional, productive and profitable in all of our businesses and over all have the efficiency and effectiveness that we all want.
I personally have been working with Cami for a few months and can tell you her strategies, mindset and ability to help others take action have been instrumental in moving me forward in many ways.  One of them being that my book, Bye Bye, Computer Guy, is now not only finished and in print, but is also becoming my calling card which will get me speaking engagements, clients and a whole new way to leverage my business.
We are excited to have Cami sharing some of her secrets, skills and strategies and encourage you all to be at this gathering, AND invite any of your business owner friends to be at our meeting that morning and to stay for this special training too.  Any business minded people are invited to come!!
 The North Shore Business Forum, Inc. (NSBF) is a group of small business owners from Boston's North Shore who meet on the first and third Friday of each month for informal lectures given by business owners on a wide variety of topics. Members give a 30-second introduction of their business at each meeting. All business owners are welcome: future, past, profitable, experienced or beginning. Meetings are from 7:30 to 8:30 a.m. (registration starts at 7:15 –  includes a hot breakfast) at Acapulcos, 900 Cummings Center, Beverly, MA.
Contact: Mark Beckley, NSBF President, (781) 454-9612, Email: events@nsbforum.org
************************************************************************************************************************************************************
The Forum welcomes hearing your suggestions for dynamic speakers you may know or have heard, as well as topics you are interested in learning more about. 
The North Shore Business Forum is re-instituting the concept of having members share their expertise with other members on an informal basis, in brief, no-cost sessions after its Friday morning networking meetings.
If you are an NSBF member with an interest in offering your own "Meeting After the Meeting" session in the future, please see NSBF President Brett Kirkpatrick at one of our meetings, or email him at events@nsbforum.org .
**  WEATHER-RELATED CANCELLATIONS  **
If the Beverly, MA public school system announces a "no school" snow day on one of our scheduled Fridays, then the NSBF meeting for that day will be cancelled. Check the NSBF Facebook page for updates as well. (See our "About NSBF" page for more information.)