Welcome to the North Shore Business Forum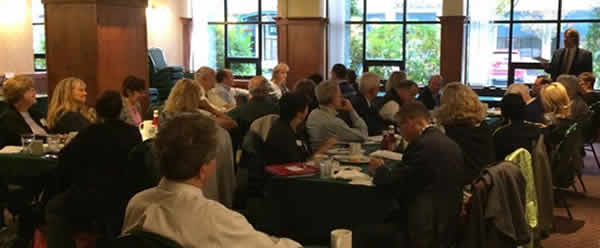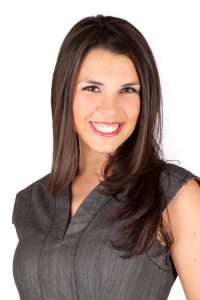 Upcoming Program
Friday
May 5, 2017
Three "must have"                    WEBSITE VIDEOS
Meaghan Corson                         National speaker and founder of Flash22 Productions
Learn the top 3 videos every business needs to attract your ideal clients. Understand when to DIY your videos and when to go with professionals. Get quick tips on how to produce video with your smartphone and feel ready to shoot your first video.
Meaghan Corson is a video marketing expert, national speaker and founder of Flash22 Productions. She started her career as a TV news reporter, where her love for storytelling and video were born. Helping people go from feeling uncomfortable on camera to being confident and natural is one of Meaghan's greatest skills and allowed her to weave together truly engaging stories.
After spending time in the corporate and startup worlds, Meaghan decided to start her own video marketing agency to fill in the gaps she found companies faced when hiring a production team. Meaghan's clients don't produce video for the sake of video, but they actually get results and even enjoy the process. She maps out video strategies for businesses, so they can achieve their marketing goals even faster without the stress and confusion. Meaghan even gives her clients the tools to feel confident on camera like a news reporter and to create their own video marketing campaigns.
Meaghan grew up on Cape Cod in Massachusetts, so she loves the ocean, beach, and seafood. She really enjoys traveling and meeting with new people, which is partially why she enjoys speaking so much. Europe has caught her eye lately, and her next big trip will be island hopping in Greece this summer. At the core, Meaghan Corson is a storyteller. She believes everyone has a story and a story that's worth sharing. Please connect with her at meaghan@flash22productions.com to get started.
The North Shore Business Forum, Inc. (NSBF) is a group of small business owners from Boston's North Shore who meet on the first and third Friday of each month for informal lectures given by business owners on a wide variety of topics. Members give a 30-second introduction of their business at each meeting. All business owners are welcome: future, past, profitable, experienced or beginning. Meetings are from 7:30 to 8:30 a.m. (registration starts at 7:15) at Acapulcos, 900 Cummings Center, Beverly, MA. The $10.00 admission fee includes a breakfast buffet. No pre-registration necessary.
Contact: Brett Kirkpatrick, NSBF President, 978-239-6335, Email: events@nsbforum.org.
The "Meeting After the Meeting" Returns!
The North Shore Business Forum is re-instituting the concept of having members share their expertise with other members on an informal basis, in brief, no-cost sessions after its Friday morning networking meetings.
If you are an NSBF member with an interest in offering your own "Meeting After the Meeting" session in the future, please see NSBF President Brett Kirkpatrick at one of our meetings, or email him at events@nsbforum.org .
**  WEATHER-RELATED CANCELLATIONS  **
If the Beverly, MA public school system announces a "no school" snow day on one of our scheduled Fridays, then the NSBF meeting for that day will be cancelled. Check the NSBF Facebook page for updates as well. (See our "About NSBF" page for more information.)