Home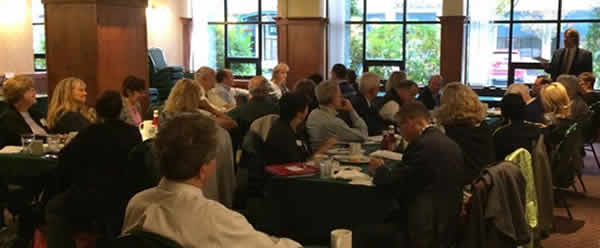 WELCOME to the North Shore Business Forum
Upcoming Programs
October 17, 2014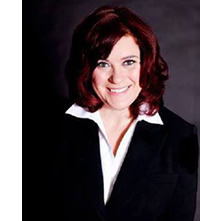 Can you deliver a clear, concise, and compelling description of your business in the time it takes an elevator to go up 10 floors? Many entrepreneurs are so passionate about their products, services or company they don't always know how to specifically tailor their pitch or curtail their presentation for the potential client they are talking to. Having a great elevator pitch and presenting it well can open the door to having more clients, more contracts and new opportunities. This popular workshop is packed with trade secrets from the acting world and media industry that you won't learn anywhere else. In a safe supportive and fun environment participants will learn easy to apply, practical techniques they can use immediately.
Debra Crosby was nominated Best Media Coach in the US by the National Digital Film Academy. She has taught thousands on how to present themselves successfully with interviews, networking events, public speaking engagements, professional presentations, radio shows, commercials, television shows and even in Hollywood films.
Before opening A Quest Actors Studio in Salem, MA in 2005, Ms. Crosby was an Artist in Residence for the Wang Center for the Performing Arts in Boston, MA for well over a decade. At the Wang Center, she taught many, many school teachers and hundreds of students how to present with charisma, confidence and clarity in front of the classroom. At A Quest Actors Studio actors, business owners and professionals alike have sought out Ms. Crosby's media coaching expertise to conquer their presentation, performance, interviewing, networking and public speaking fears. From 2007 to 2011, Debra Crosby was the executive producer and host of the Talent Quest TV Show that aired on MYTV New England to a home audience of 2.5 million.
Ms. Crosby is also the co-owner of Conquest Creative Media. Conquest provides video and audio production options to artists, authors, experts, entrepreneurs and coaches. The full service video and audio production company produces engaging, informative and entertaining, branded video messages, music videos, video information products and commercials.
In the fall of 2014 Debra will be launching PRESENT to PROSPER(TM). She is proud to be utilizing all of her skills, expertise and experiences to touch more lives, reach a wider audience and have a positive impact on the world with her public speaking career and coaching practice. With PRESENT to PROSPER Debra helps her clients master their story, captivate their audience, inspire action and attract clients.
The North Shore Business Forum
The North Shore Business Forum, Inc (NSBF) is a group of small business owners from Boston's North Shore who meet for informal lectures given by business leaders on a wide variety of topics. Members are also invited to give their 30-second "elevator pitch." All business owners are welcome: future, past, profitable, experienced or beginning. The NSBF meets the 1st and 3rd Friday of the month from 7:30 to 8:30 a.m. (registration starts at 7:15) at Acapulco's, 900 Cummings Center, Beverly, MA. The $10 meeting fee includes networking, a featured presentation, and breakfast buffet.
No pre-registration required, but your RSVP on our Meetup page is appreciated.