Home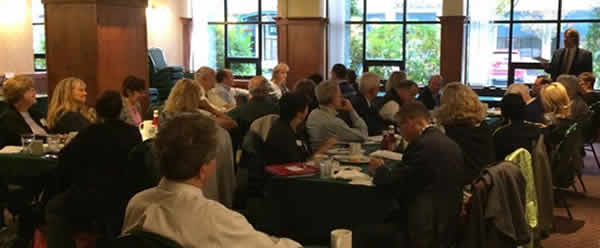 WELCOME to the North Shore Business Forum
Upcoming Programs
April 3, 2015
Get Time-Saving Computer File Organization Tips at the North Shore Business Forum's Meeting
Featured Speaker: Kate Ritter, PC9LIVES – "Your Computer is Not Your Enemy: File Organization Tips for Business Owners"
The North Shore Business Forum meets on Friday, April 3, 2015 at Acapulcos, 900 Cummings Center, Beverly, MA. Registration begins at 7:15 AM, the meeting runs from 7:30 to 8:30. Admission is $10 at the door, and includes a buffet breakfast. Small business owners often struggle with computer problems that stem from basic file organization issues. Speaker Kate Ritter of Essex, MA-based PC9LIVES will present "Your Computer is Not Your Enemy: File Organization Tips for Business Owners." Visit www.nsbforum.org for more information.
Your business depends on your computer and the files you have saved. How much time have you wasted searching for a key file, and how much frustration have you felt at not being able to quickly find the files you need? This presentation covers basic skills in organizing and finding your computer files, and tools to make your business life easier.
About the Speaker: Kate Ritter, owner of PC9LIVES (based in Essex, MA), has over twenty years of computer and support experience, both in the corporate environment and her own business. PC9LIVES is celebrating its 15th year of supporting home and small business on the North Shore. Kate also teaches genealogy at North Shore Community College and owns Willow the Good Enterprises, a corporate team-building company that uses improvisation techniques to teach communication, cooperation, listening and speaking skills. Improvisation teaches "yes, and" versus "yes, but" thinking for creative problem solving. Kate is also the author of Apprentices of Connecticut, 1690-1900. Contact Kate at pc9lives@yahoo.com or visit http://www.pc9lives.com, http://www.linkedin.com/in/pc9lives, and http://www.willowthegood.com.
The North Shore Business Forum
The North Shore Business Forum, Inc (NSBF) is a group of small business owners from Boston's North Shore who meet for informal lectures given by business leaders on a wide variety of topics. Members are also invited to give their 30-second "elevator pitch." All business owners are welcome: future, past, profitable, experienced or beginning. The NSBF meets the 1st and 3rd Friday of the month from 7:30 to 8:30 a.m. (registration starts at 7:15) at Acapulco's, 900 Cummings Center, Beverly, MA. The $10 meeting fee includes networking, a featured presentation, and breakfast buffet.
No pre-registration required, but your RSVP on our Meetup page is appreciated.
The "Meeting After the Meeting" Returns!
The North Shore Business Forum is re-instituting the concept of having members share their expertise with other members on an informal basis, in brief, no-cost sessions after its Friday morning networking meetings.
Immediately after the April 3 meeting, Marianne Pantelakis will host an "Ask the Attorney" session. Marianne has been practicing law for 29 years, starting out as a general practitioner, and now specializing in Family Law. Her practice emphasizes divorce, contempt, alimony, child support, custody, grandparent visitation, restraining orders, and paternity. Her expertise includes collaborative law, mediation and litigation. If you'd like to take part in this session, please register in advance with Marianne at mpantelakis@verizon.net.
If you are an NSBF member with an interest in offering your own "Meeting After the Meeting" session in the future, please see NSBF President Brett Kirkpatrick at one of our meetings, or email him at events@nsbforum.org .
**  WEATHER-RELATED CANCELLATIONS  **
If the Beverly, MA public school system announces a "no school" snow day on one of our scheduled Fridays, then the NSBF meeting for that day will be cancelled. Check the NSBF Facebook page for updates as well. (See our "About NSBF" page for more information.)