Welcome to the North Shore Business Forum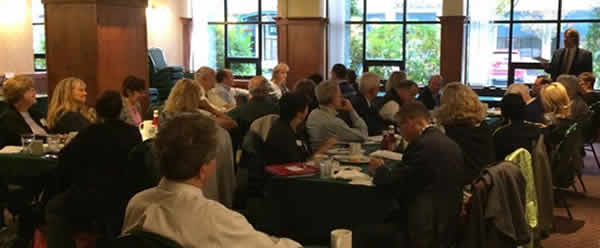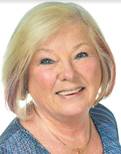 Upcoming Program
Friday
September 21, 2018
Hemp VS. Marijuana                               
4 Questions to ask before buying CBD 
 As a hemp educator, I love teaching people the difference between hemp and marijuana. Most people don't realize you don't have to get high to be healthy!
Judi Farr

 – Living in NH all her life, Judi is an Entrepreneur, Hemp CBD Educator and Speaker. About 3 years ago she was first introduced to Hemp CBD as a nutritional supplement and didn't even realize that Hemp and Marijuana were in the same family. She now educates others on it's health benefits hoping to reverse the inaccurate information we have all learned over the past 50 years and encourage you to take your health into your own hands.

 7:30 – 8:30 am.  Come early and stay late.
Hope you can put it on your Calendar.
 The North Shore Business Forum, Inc. (NSBF) is a group of small business owners from Boston's North Shore who meet on the first and third Friday of each month for informal lectures given by business owners on a wide variety of topics. Members give a 30-second introduction of their business at each meeting. All business owners are welcome: future, past, profitable, experienced or beginning. Meetings are from 7:30 to 8:30 a.m. (registration starts at 7:15) at Acapulcos, 900 Cummings Center, Beverly, MA. .
Contact: Brett Kirkpatrick, NSBF President, 978-239-6335, Email: events@nsbforum.org.
************************************************************************************************************************************************************
The Forum welcomes hearing your suggestions for dynamic speakers you may know or have heard, as well as topics you are interested in learning more about. 
The North Shore Business Forum is re-instituting the concept of having members share their expertise with other members on an informal basis, in brief, no-cost sessions after its Friday morning networking meetings.
If you are an NSBF member with an interest in offering your own "Meeting After the Meeting" session in the future, please see NSBF President Brett Kirkpatrick at one of our meetings, or email him at events@nsbforum.org .
**  WEATHER-RELATED CANCELLATIONS  **
If the Beverly, MA public school system announces a "no school" snow day on one of our scheduled Fridays, then the NSBF meeting for that day will be cancelled. Check the NSBF Facebook page for updates as well. (See our "About NSBF" page for more information.)